Straight and Level Flight on Cessna 172 – Private Pilot Licence training.
Straight and Level Flight is mandatory exercise for Private Pilot Licence's training program in Canada according Transport Canada.
Unfortunately during initial climbing I occasionally turned intercom recording off 🙁 To prevent it in the future I use Lock mode on my recording device.
Video
Chapters: "Straight and Level Flight on Cessna 172"
0:00:00 Radio: Initial contact with Ground control of St Hubert airport
0:04:40 An info about taxiing speed on Cessna 172 (my flight instructor explains it)
0:12:51 We are waiting in line for take-off
0:16:58 Hold short, RWY 24L
0:18:15 Radio: Line up and wait
0:19:10 Radio: Clearance for take-off and take-off
0:22:31 I occasionally turned off the intercom recording device 🙁
0:30:20 Radio: St-Jean-sur-Richelieu controller demanded for changing heading due to an aircraft on approaching (dash line in the picture below)
0:32:06 How correct to release flaps on Cessna 172 + pilots' mistakes about flaps on low level altitude.
0:37:04 How to keep straight heading by using two visual points
0:34:49 Level flight – Cessna 172 trimming
0:39:15 Be careful, beyond this lake is United States 🙂
0:40:04 Going home
Below is the GPS track that was recorded during the flight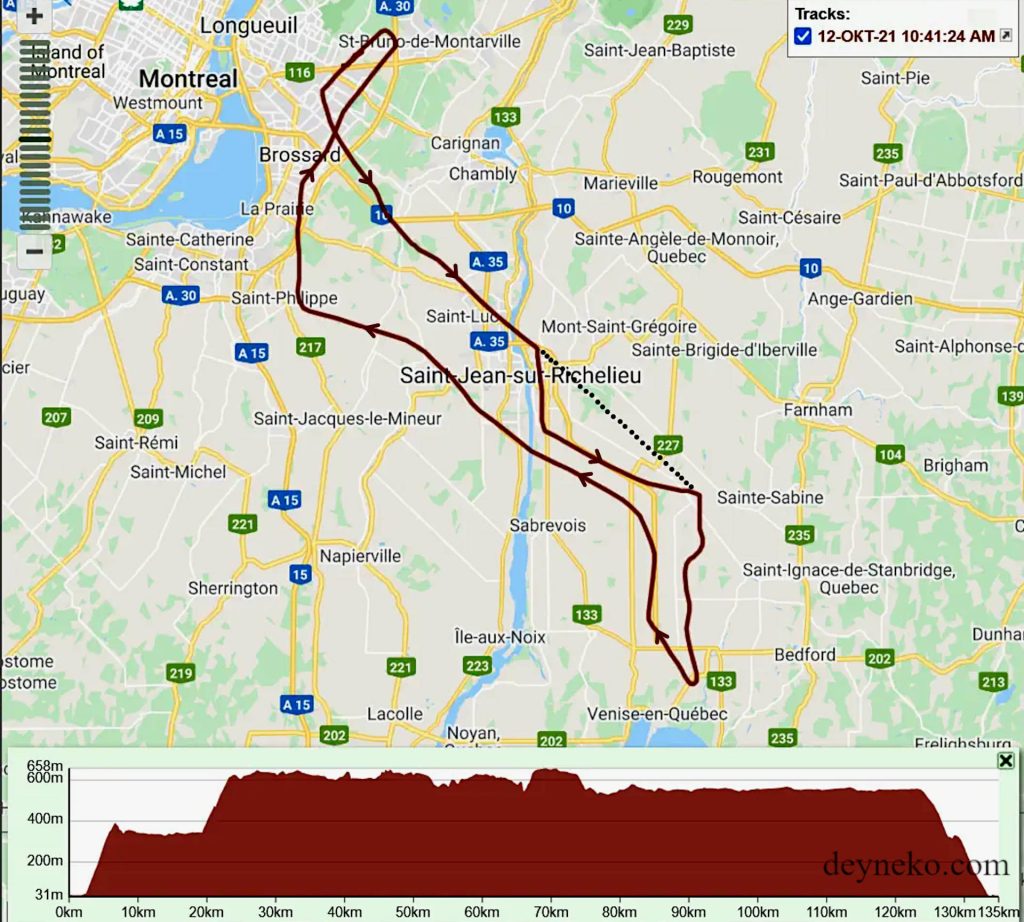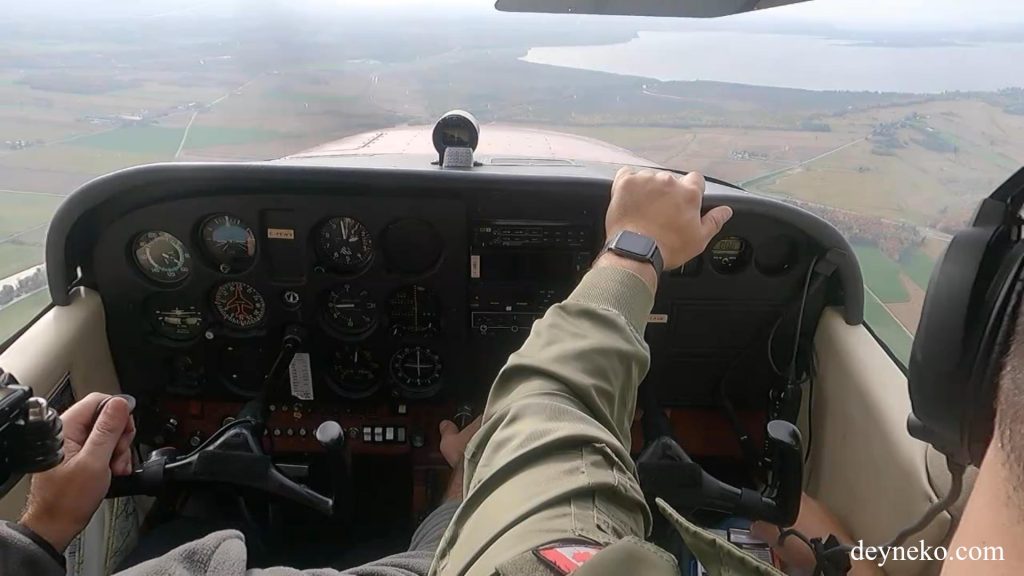 Other publications about PPL trainings:
If you have any questions, don't hesitate – ask in comments.